SharePoint Development
OVERVIEW
Businesses with numerous locations and distributed teams confront challenges identified with coordinated effort and transfer of documents and information. To rise above such difficulties, Microsoft offers a platform called SharePoint which connects business associates and also empowers them to create and shares information, documents and ideas alike they are in the same place.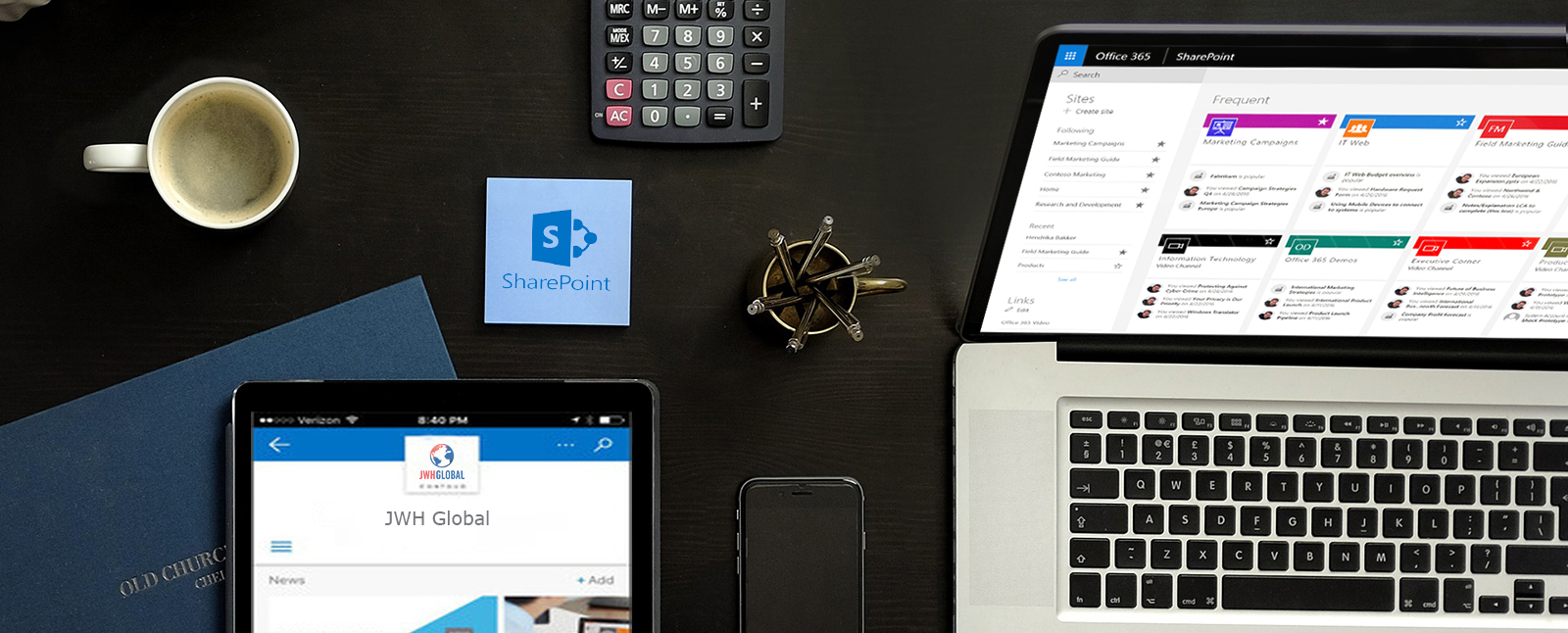 SharePoint, an enterprise data portal, offers an extensive variety of features and advantages to any size of an organization. It can be arranged to make Intranet, Extranet and Internet sites. It offers an extensive variety of collaboration and sharing tools, document management, a server to store all information, search engine, workflows and business intelligence tools, simple integration with Microsoft Office and Exchange Server, and more.
As a specialist SharePoint Development Company, our team consists of SharePoint Architects, Technical Consultants, and Software Developers. Our full-service SharePoint Consulting services incorporate all aspects of project lifecycle beginning from business process analysis, requirement study, architecture design, implementation and deployment. Our SharePoint team has considerable experience in a SharePoint object model, database, web services and web parts with intensive help and support. Our designers are highly experienced in programming solutions which are powerful, secure, modular, and streamlined with the business needs and patterns.
Our Services
JWH Global provides following SharePoint services:
Integration with External Systems for Data Sharing
Power BI, PowerPivot, Power View services
PerformancePoint Services, Excel Services, BCS services, SSAS, SSRS
End-to-end Business Intelligence Services
Enterprise Search
SharePoint Migration services and Re-engineering with minimal downtime
Collaboration and social communities
Integrating/Development Office 365 Add-ins and Plug-ins
Support and Maintenance
Migration to Azure environment
Hybrid Architecture
Office 365 Adoption Strategy and Consultancy
SharePoint Managed Services
Health checks and Remediation
SharePoint Farm Architecture Design based on Microsoft best practices
Business Process Management with SharePoint Workflows
SharePoint Branding and Designing Services
SharePoint Customization, Integration and Custom Web Part Development
Expertise
Our Experience
Enterprise Intranet Portals
InfoPath Services and form designs
Content Migration by using Tools – Sharegate, Metalogix, MetaVis
SharePoint Application Integration With Active Directory, email, web and desktop Applications
Enterprise Collaboration Solution with Multi-level Workflow and facility to define business rules dynamically
Implemented SharePoint Solutions with BI Capabilities Such as Reports, Charts, and Graphs
SharePoint Business Intelligence & Dashboard Development
Integrating Line-of-Business applications with Office 365 development
Office 365 application Development, Customization and Integration
SharePoint Custom Development (Fully or with separate custom features)
Centralized Document Management System with Extensive Search and Role-Based Access Functionality