Software Testing Services
OVERVIEW
It is paramount for organizations to adjust to the dynamic changes in market and innovation advancement, with frequently upgraded software applications. The effectiveness of an application isn't exclusively reliant on advancement, but additionally on quality. Regardless of how intuitively a product is created and functionalities made basic, if there are technical issues it upsets the usability. Hence it is obligatory to lead nonstop software testing and quality guarantee of the application to assure flawless user experience, smooth activity, and meet the general quality aspects of a system.

Software Testing & Quality Assurance Services at JWH
JWH is a CMMI Level 3 certified software development company, in this manner we see QA Testing Services as a vital piece of every project. We follow industry standard software testing approaches to help our customers in meeting their quality assurance goals. Our QA specialists are capable in various software testing services and technologies, tools, platforms and standards, which empowers us to apply incorporated testing procedures and best solutions. We follow industry standard software testing models and systems which enable us to convey effective solutions with negligible risk.
Our Services
As an experienced With our Software Testing & Quality Assurance organization, we generally guarantee that the applications developed by us are as per the quality standards of our client. Below mentioned are some of the services we offer: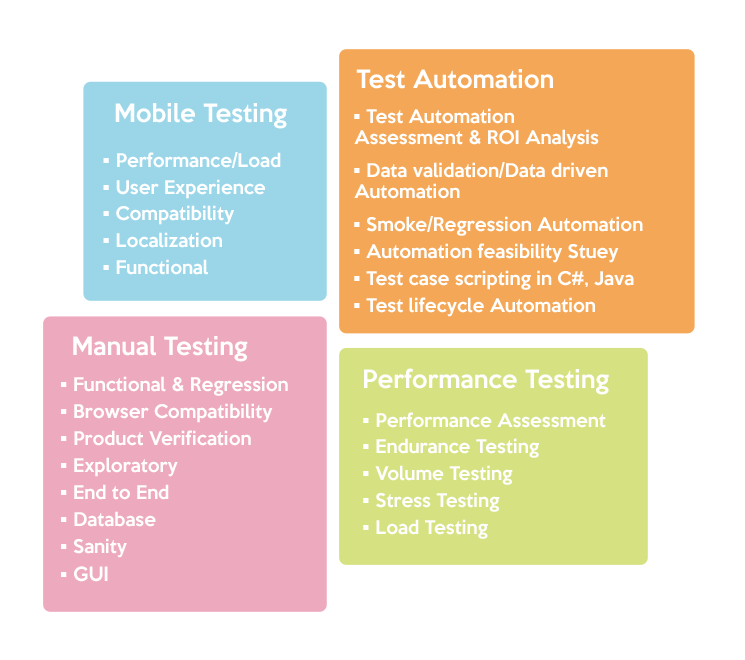 JWH Global's Software Testing Life Cycle Process: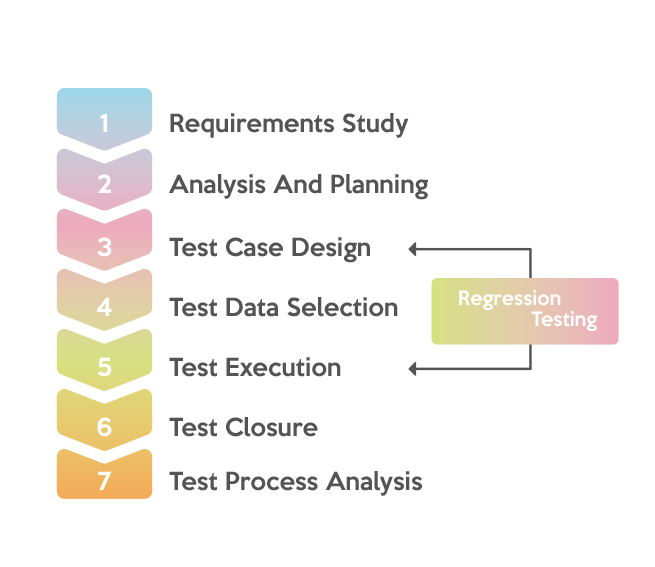 JWH's Quality Parameters:

Our Experience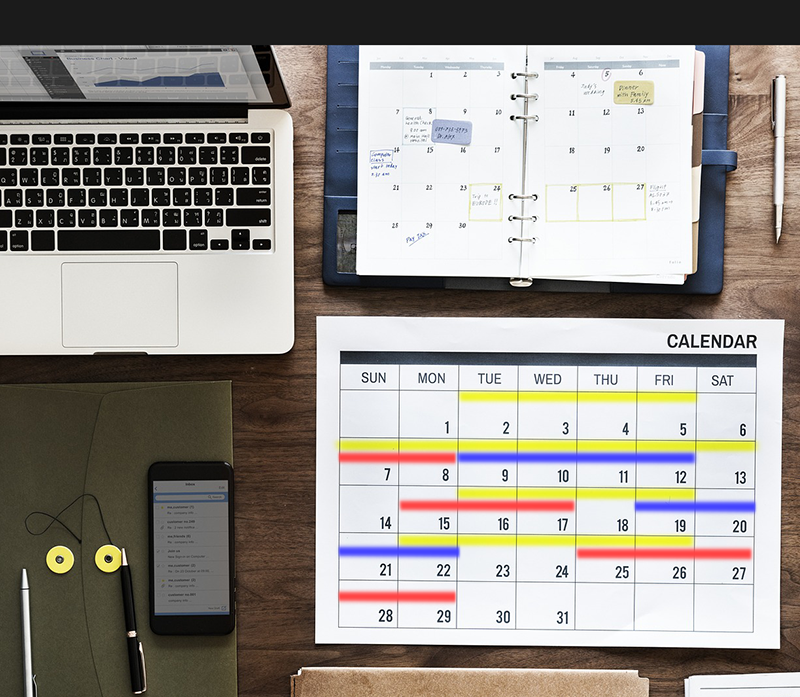 Websites / Web-based Applications
Desktop / Client-Server Applications
Enterprise applications like ERP, CRM, POS
Financial Systems
Web Services / API
E-Commerce / E-Business Applications
Database ApplicationsMobile Apps