PHP Development
OVERVIEW
For some associations, the cost of an application is an essential perspective alongside its execution. Open source web arrangement stack – LAMP (Linux/Apache/MySQL/PHP) is one the best alternative for such organizations searching for practical yet effective and secure solutions.

With our broad involvement in PHP structure, we have effectively conveyed many projects since 2007. As an expert PHP development organization, we expertise in giving careful consideration in delivering pixel perfect and exclusive expectations PHP web applications. Up until now, our software development team built up a few applications like E-learning, multilingual and multi-currency supported E-Commerce websites, Community Networking, Content Management System (CMS) and Blog sites with one of a kind highlights and functionalities.
Our Services
We have provided our PHP Web Design and Development services to develop the customized and user-friendly application.
Support and Maintenance
Development of Open Source Extension or Plugin
Prototyping and Designing Website
Bespoke Application and Website Development
Mobile App Web Services Development
Migration and Re-building
Customization and Integration of Open Source Web Applications – CMS, e-commerce, e-learning, CRM, etc.
Expertise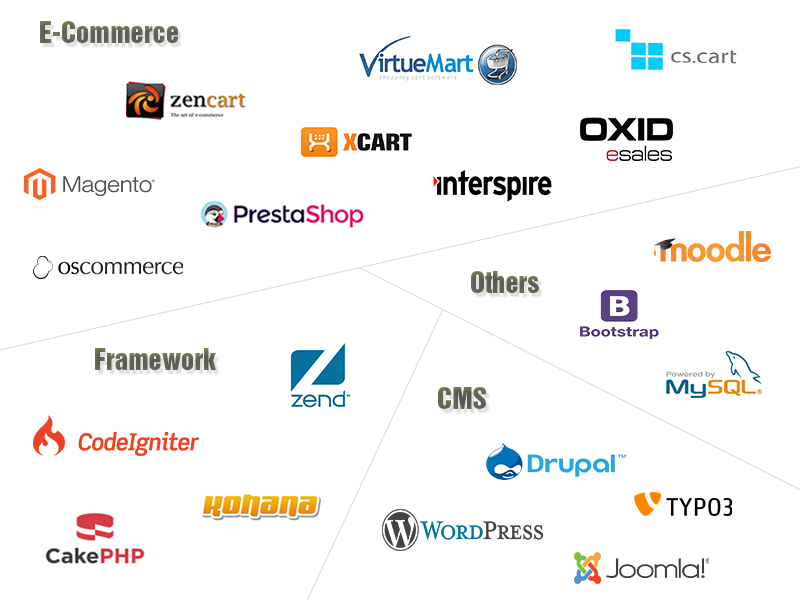 Our Experience
JWH Global has demonstrated its Open Source expertise in multiple domains. Our experience consists of:
Insurance Claim Management Applications
Web Portals for Corporates
Responsive and Mobile-Enabled Websites
Real Estate and Classifieds Applications
AWS Cloud Applications
Social Networking Applications
School Administration Systems
Healthcare Systems
E-Commerce Portals (multilingual / multi-currency)
Car Rental Booking Engine / Portals & Hotel
E-Learning Solutions
Blogs