Microsoft .Net technologies
OVERVIEW
Microsoft .NET structure is the most flexible, secure and strong software development environment which supports different programming languages and libraries for building up all scale applications doing the trick the business needs. The .NET framework gives various inbuilt functionalities for developing large and complex applications along these lines builds the speed of coding, which in turn reduces the development cost.
As a Microsoft Gold Certified Partner and working in .NET technologies since 2002, JWH Global is a perfect .net development accomplice to create integrated business solutions. JWH Global, .NET development company has created several applications using .NET framework and we have expertise in different Microsoft technologies like ASP.NET, ASP.NET MVC, .NET WPF, .NET WCF, .NET MVVM, SharePoint, BizTalk and other third party controls in .NET.
Our Services
Our .NET Development Services can help the business with a powerful solution that serves the business context.
Windows phone application development
Product development, maintenance and support
Bespoke desktop and web application development
Microsoft Dynamics CRM integration, customization and configuration
Data management solution development with reporting & analysis
Third party system or tool integration and customization
Customizing Microsoft .NET based third party products or solutions
Flexible business engagement model with dedicated .NET resources
Legacy application re-engineering with .NET
Expertise
Our .NET Development team at JWH Global provides consultancy, development and maintenance of: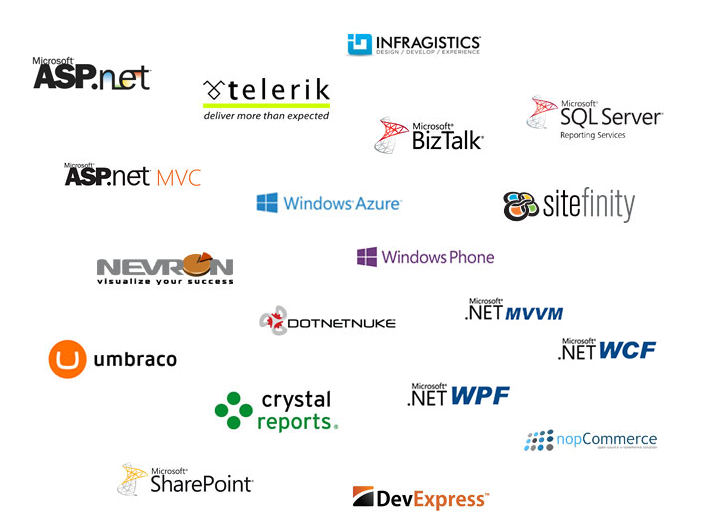 Our Experience
Job portal and Recruitment Solutions
Business Intelligence Applications
Competitive Intelligence Tools
E-business Solutions
E-commerce Applications
E-Learning Solutions
Internet, Intranet and Extranet Portals For Corporate Companies
Integration Of SAGE ERP, Salesforce as well as other Legacy Systems
SaaS Development
ERP Solutions
Point Of Sale Systems
GPS Tracking Systems
Financial Management Systems
Human Resource Management Systems
Security Surveillance Applications
Social Networking Websites
Real-time Analysis and Reporting Systems For Natural Resources and Mining Industries